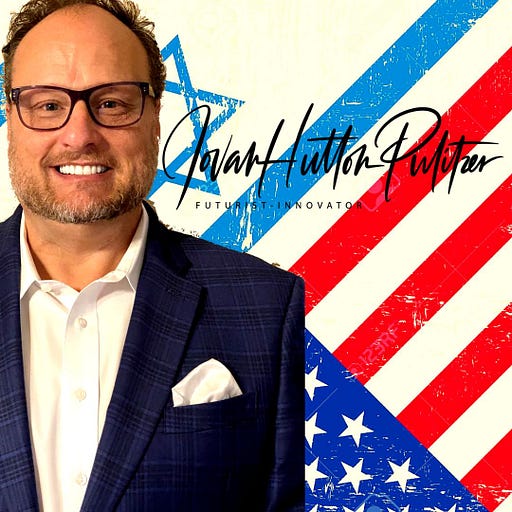 May 15 • 7M
For My Substack Followers - The Differences
Understand the different broadcasts we do and how you access each
This is an overview of all the various places to find my work. Currently, I produce anywhere from 3 to 4 hours of original contain per day and there are some very distinct differences in the content. This article has a recording with it so can hear me talk about his and most photos I place here are active links, so just click on the photo to jump to the site I am speaking about.
LOCALS
Locals - I consider my Locals account my base account since I can speak and shared freely there and can share pdfs and large files, video and audio there which outer sites do not allow you to do. On Locals you can follow and get free info always, but the subscribers only get the protected information and downloads. I have a pay wall for three reasons (1) trolls don't pay to troll - so its troll free! (2) haters don't pay for things they hate, so it's hater free too! (3) So you and I both do not get banned and behind a paywall you can't share it and then end up getting banned by socialist media. Simple, clean and straight forward.
RADIO SHOW/PODCAST
Each day I record at 7 am and 7 pm CST - 7 days a week, my radio show, which is also a podcast and vodcast (video broadcast). It's free and you get about 3 hours of content a day there. Main video feed is Rumble (see inset) and I am on ALL podcasting platforms, but the main site for archives is Soundcloud.com
BLOGGING
When I blog or post an article which is about me, I do so here on SUBSTACK, but you can also find each of my Podcast here for you as well. The newsletter is FREE here and the PODCAST is FREE HERE (CutTheCrapShow)
AND FINALLY A NEW PODCAST!
CutTheCrap has a sister podcast ONLY here on SUBSTACK. It is a subscription program and I podcast there daily. It is 100% about Surviving The Crap!
Here is a synopsis of what I cover in Survive The Crap.
SHOULD BE OBVIOUS I HAVE DIFFERENT PRODUCTS
I do different content for different reasons. Survive the Crap is 100% commercial free and no production quality. Just a simple conversation with my friends.
It's good to have you here and yes we all feel like our world is going to hell in a handbasket. Unfortunately, in many ways it is!
However, we do not need our politicians or government to lead us, we only need to lead ourselves away from being servants to the system, held captive by the system. Want to survive the crap the government causes, then cut the crap out of your dependent life. Learn how to depend only on YOU! You are the most important person in your own survival.
If you do not protect, cherish, and secure yourself, what makes you think you are on the "let's protect this person" list of your government? That is right, there is no list and there is no protection by the government, there is only self-protection.
I'm GOING ONE STEP FURTHER!
You and your family depend on YOU getting this right. Join me here as my new audio podcast feeds you constantly with all you need to know, practice, and partake of to SURVIVE THE CRAP! This podcast is even more than I could ever pack into one book. Plus, we talk about what is going on and why you need to learn the particular lesson I am teaching you. There are hundreds of lessons you need to learn about survival, but so few people really take the time to sit down and read, so that is why I am delivering this information one audio lesson at a time.
Same teaching techniques I always use but focused on helping you survive the crap as the world is headed to hell in a handbasket.